I am a Computer and Network Professional who designs, builds, and repairs Information Technology infrastructure.
I provide a myriad of IT Services for employers and clients, spanning a wide array of technologies.
Sorry, that sounds a bit rude.
I didn't intend it that way.
But it is a good question to ask.
This website is here to answer your questions and help you decide if I'm the right person to fill the role of your IT Support Professional.
I have served an extensive range of patrons including doctors, pharmacists, accountants, and attorneys to manufacturers, farmers, wine makers, and communication companies.

If it seems like I can help you and your business out, please feel free to contact me.
Remember, this website is about me, but in the end, it's really about you and what you need.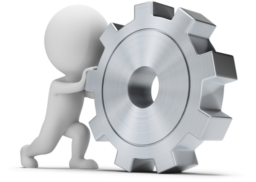 Quick List
of Services
I Provide
▪ My Skill Sets are Ideal for what Businesses Need ▪
Remember, this website is really about you and your your business's needs. But to explain how I can accomplish that for you, I have to showcase my Skill Sets.
...yes, I thought I'd put this one first because 'Fixing Computers' is a broad term that people often use when referring to anything related to IT (Information Technology).
There are a vast array of technologies that all websites are based on.  The two most fundamental are HTTP / HTTPS (HyperText Transfer Protocol / and the 'Secure' version of HTTP) and HTML (HyperText Markup Language).  But you don't have to worry about those things because that's my job.


And if you don't recognize some of the more technical terms, again, don't worry.  All these different technologies and their acronyms are listed here just in case you searched for a specific term (plus it helps out with SEO (Search Engine Optimization)).


Starting at the bottom, every web server is based on an OS (Operating System) like Windows or Linux ( CentOS, Rocky OS, RedHat, Fedora, Ubuntu, etc.).  There are others such as FreeBSD, Unix, etc.

Apache, IIS (Internet Information Services), NGiNX, HTML, HTTP / HTTPS, PHP, MySQL, MariaDB, Microsoft SQL Server, dBase (not so much these days),
And for CMS (Content Management Systems), WordPress, MediaWiki (the technology Wikipedia is based on), Joomla, Drupal, DokuWiki, DNN (DotNetNuke, no kidding, that's really what they named it), Microsoft SharePoint, and many more.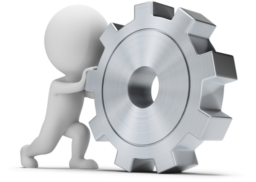 ▪ My Skill Sets are Ideal for what Businesses Need ▪
I'm often asked:
"So, what do you do?"
After I answer, this is a typical reply:
"Oh, you fix computers."
...and my response:
"Umm, sort of. Let me explain."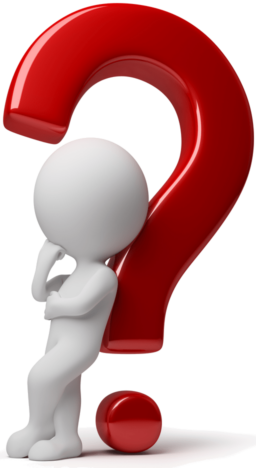 ▪ Who, What, When, Where, and Why? ▪
I'm your friendly neigborhood IT Professional 🙂
Beyond that, I'm a person who cares about clients. I believe in good 'ole fashion hard work and craftsmanship.
What services does
BJ Lindholm provide for clients?
I do all the things you don't see
My work often involves things most people never see and seldom think about. Almost every time you use your computer, phone, or tablet, that device is communicating through a network to another computer.  The other computer is known as a server, which it tragically referred to as 'The Cloud' these days.
When does BJ Lindholm work?
24 Hours a Day
7 Days a Week
365.25 Days a Year
Some days it feels like that, but most of them are great days.  And knowing that I'm helping people makes even the rough days worth while.  Most days I work normal business hours, including some weekends.  But I'm always available for my clients when they need me.
Where does BJ Lindholm work?
Everywhere - Often without moving
My 'home territory' is in the Sacramento, CA region.  I have clients that range from the San Francisco East Bay Area to Auburn, Alabama.  Thanks to modern technology and the nature of my work, most of what I do can be done remotely.  This has the advantage of offering near instant solutions for my clients.
Why does
BJ Lindholm do this type of work?
My work is fun, challenging, and rewarding
Over the years I've learned to appreciate things beyond the technological aspects of this work. I've grown to appreciate the difference I make for my clients and their employees. Seeing how happy clients are or relieved that something is fixed and working properly makes it all worth while.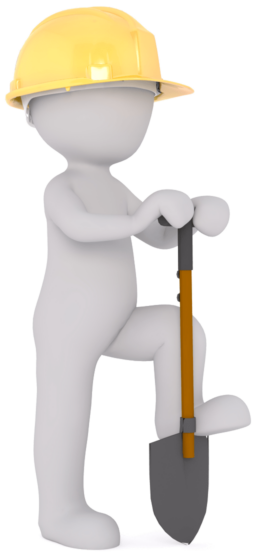 Some of the Many Services
I Provide for Clients
▪ Services a successful business needs ▪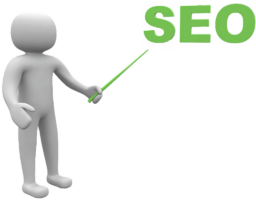 ▪ Search Engine Optimization ▪
Please feel free to skip this section (unless you're interested of course). It's about Search Engine Optimization, so it won't help much in figuring out if my skill sets make me a good match for your business.
SEO (Search Engine Optimization) is an important part of web site development.  For those not familiar with SEO, a great explanation is in the Search Engine Optimization article on Wikipedia.

SEO is important to me because it's probably why you're here reading this right now.  If this website doesn't rank in a good position on Google, Bing, Yahoo, etc., people might never have the opportunity to see what I can do for their business.  That's why I work hard on studying SEO techniques, formulate strategies, etc.

In light of that, this section is a bit of an experiment on that subject.  The rest of what's here really doesn't apply to anything other than SEO and ranking on Search Engines.  So for those reviewing whether we're a good match for each other as a business and a Computer and IT Professional, it's fine to skip this section.  For those of you curious about my 'live' SEO optimization experiment, please keep reading.
According to most of my business clients and research on the subject, most people search for the term ' Computer repair near me ' even if they're looking for something more than simple computer repair.  So that's a big hint as to what to do with SEO Optimization.
As it turns out, people usually type something along the lines of ' Computer Repair ' with Search Engines adding or appending the ' near me ' phrase to the end of what someone was typing in.  Those two terms account for well over 50 percent of searches when someone is really trying to find IT Support.
Beyond that, there are other terms like ' Computer Store ', ' Desktop Computer ', and even questions like ' Help me fix my computer '.
Back to ' IT Support ', there are a number of phrases that are popular, including ' IT Support Specialist ', ' IT Support Services ', ' Support Technician ', ' IT Support Company ', ' Business IT Support ' (and of course variations like ' IT Support for Business ' and ' IT Support for Businesses '.
A noteworthy statistic is that a whopping number of people, to the tune of almost 20 times, search for ' Computer Repair ' instead of ' IT Support ', even though they're really looking for ' IT Support '.  We included the fact we do ' Computer Repair ', even though it represents only a very small portion of what we do, for the purpose of having the ' Computer Repair ' term included on this website.  So in order for you to even see this website, the term ' Computer Repair ' needs to be included.
It's also worth noting Search Engines are case-insensitive, so terms like ' IT Support ' and ' it support ' are equivalent.
On the humorous side of things, there are a plethora of websites that offer to "…find keywords" for you (AKA "synonymish" words and phrases.  The funny part is that they refer to them as Keyword Generators, but then they provide Keywords (plural).  That's probably just another English language fluke like "haircut", when in reality, it should be referred to as a "hairscut".  After all, who gets just a single hair cut?
There, that covers it. 
Wait, not yet.  Things are never finished.  Forgot that Computers are also referred to as a ' PC ' or the plural, which is ' PCs '.  And just for good measure, lets add the word ' IBM (as in International Business Machines ) ', the maker of the PC.  And laptops are PCs too, so include that term.  And who makes PCs and software for them.  Microsoft, Dell, HP (Hewlett Packard, partially previously Compaq), Lenovo, sure Apple too, and what about the old ones like Packard Bell, Gateway.
Right next to the term service is ' shop ' and ' store ', along with ' location '.
For you the reader, this was an abbreviated lesson on Search Engine Optimization.  For Google, Bing, Yandex, and other Search Engines, these are a bunch of keywords that will now included in a database that their search algorithms utilize and return results to you.
Please keep in mind, this section is at the end of the page for a reason.  It really isn't directly important in terms the services we can provide to you and your business.  It's about pandering to the Search Engine algorithms, so you have the opportunity to visit our website.  That's how it works.  The difference with us, compared to other companies and their websites, is that we explain what's going on.  We also do that for our clients when providing services to them because it makes people feel better to know what's going on.
This section got put at the end because it's just a bunch of keywords.  It was worth putting in as a demonstration of the wide range of words and phrases people use and Search Engines have associated (IE, made an educated guess about) with what people really want when they're searching for something;
Keyword, computer repair near me reviews, computer repair in my home, repair pcs, computer help at home, in home computer repair services, best computer repair software, computer and repair near me, geeks computer repairs, how to repair a, geeks to you brisbane, repair game online, computer repair jasper georgia, computer repair shops in fort wayne, laptop computer repair services near me, computer service and repairs, scottsdale computer repair, computer simulator, computer fixed, mobile computer repair, apple computer repair near me, pc repairs, hp computer repair, computer repair technician training, how to fix your computer, best computer service near me, home computer repair near me, online computer repairs, local laptop repair shops, local computer repair, laptop reparatur in meiner nähe, laptop fixing repair near me, computer fix near me, computer repair shop, geeks to you sydney, computer repair near my location, computer repairs at your home, fix computer, laptop repair shop near me, lenovo s, fix computer problems, repair pc, pc fix, how to fix a computer, geeks to you melbourne, how to repair, repair computer, computer reparatur, tools for computer repair, dell, best buy repair service, computer repair store, computer service near me, computer reparatur in der nähe, pc repair shops near me, laptop repairs, ubreakifix prices, pc repair nearby, pc service, computer repair services, local computer repair shops near me, fix my pc, computer repair near me zip code, pcsupport, repair your computer, laptop repair shops near me, best buy computer repair, computer geeks near me, computer technician near me, computer service, computer help, computer help near me, geeks to you, pc reparatur, pc repairs near me, computer repair shop near me, in home computer repair services near me, laptop repairs near me, pc reparatur in meiner nähe, pc repair near me, fix my computer, computer services near me, computer repairs, laptop repair near my location, computer repair shops near me, computer shops near me, computer shop near me, repairs, laptop repair, lenovo usa, how to fix, startup repair, computer repair services near me, computer repairs near me, pc repair, laptop repair near me, microsoft free computer repair downloads, computer repair near me, lenovo, etc.
Look at all of those search terms that are Search Engine 'equivalents' / 'pseudo-synonyms or pseudo synonyms' for ' Computer Repair '.  It even includes misspellings.  The above list includes other languages too, so don't think those are misspellings.
Oh, wait, still not done.  There's the a fore mentioned ' near me ' term, with synonyms like ' around here ', ' nearby ', ' close by ', ' close to me ', ' local ', etc.